New title helps promote healthy relationships & prevent sexual assault.
February 10, 2016: This is just one example of the clear, practical guidelines outlined in our innovative new violence prevention pamphlet. Designed for people who are sexually active or thinking about becoming sexually active, this title promotes healthy, safe relationships by spelling out rights and responsibilities in an easy-to-follow chart. Read more...

New pamphlet helps seniors avoid falls and injury.
February 3, 2016: Give caregivers and seniors the information they need to reduce the risk of falls and injury with our new pamphlet. A great tool to enable older people to stay healthy, active and independent, this title offers easy-to-follow illustrations and step-by-step instructions. Read more...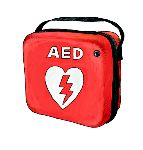 Two new pamphlets on heart attack and stroke.
January 27, 2016: Our new Heart Attack title offers clear, easy-to-read information on how to respond to heart attack and cardiac arrest, including instructions on performing hands-only CPR. The new Stroke pamphlet discusses warning signs, explains the F.A.S.T. method of checking for common stroke symptoms, and covers transient ischemic attacks ("warning strokes"). Read more...

New title warns pregnant women of dangers of vapes and e-cigarettes.
January 20, 2016: It's common knowledge that smoking is bad for expectant moms and babies, but what about using an e-cigarette? Help pregnant women understand the dangers of vaping with our timely new pamphlet, Vaping and Pregnancy. Read more...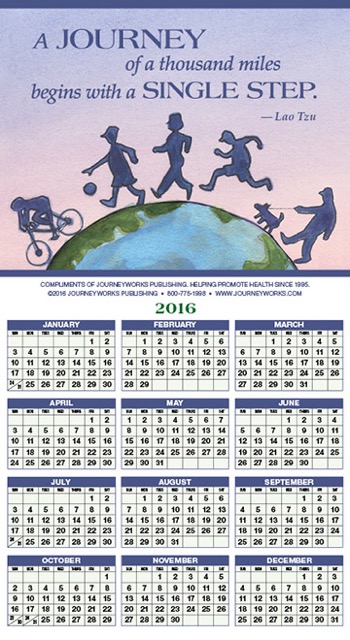 Free Journeyworks Calendar Card
January 6, 2016: As our way of saying thanks for all the work you do to promote health, we'd like to offer you a free Journeyworks 2016 calendar card, which features a handsome illustration and an inspirational quote. We hope you'll use it to plan a successful, healthful new year. Read more...
Promote a Happy & Healthy New Year
December 2, 2015: We offer a wide range of easy-to-read pamphlets featuring simple, practical tips for quitting smoking, eating more healthfully, being active, drinking responsibly, and more. They make effective additions to your wellness campaigns, especially at a time of year when many people are open to changing their behavior and eager to improve their health.

Support Your Drug-Prevention Message.
November 4 2015: With recent news reports of a resurgence in heroin use, now's a good time to remind people about the dangers of this and other drugs. Our free Drug Prevention Review Pack features six pamphlets that offer straight talk on heroin, marijuana, prescription and over-the-counter drug abuse, and more.

October 28 2015: The holidays will be here before we know it -- and so will the stress they often bring. Be prepared to help people cope by requesting a free Holiday Stress Reduction Review Pack. It contains six pamphlets that offer clear, simple strategies for dealing with depression, anxiety, alcohol problems, caregiving challenges, food issues and more.

Prevent Obesity with Free Physical Activity Review Pack
October 21 2015: It's not always easy to convince people that physical activity can play a crucial role in managing their weight. The six pamphlets in our free Physical Activity Review Pack do just that by inspiring kids, teens and adults to get moving and start enjoying the health benefits of exercise.

Prepare for Flu Season with Free Review Pack
October 14 2015: It's easy to support your good-hygiene message with our affordable titles, which feature clear, simple tips on how to fight germs and avoid illness. We offer titles for both adults and kids, all of which employ a positive, friendly tone and multicultural illustrations. They make ideal giveaways at clinics, health fairs, and other events. These eye-catching, colorful printed materials can help break through the clutter of electronic communications while reinforcing other messages and media.

October 7 2015: Help tobacco users take a big step toward a smoke-free life with our free Quit Smoking Review Pack, just in time for your fall tobacco cessation campaigns. This review pack features five compelling pamphlets and a colorful wristband that reinforce your message and give people the motivation and information they need to reject tobacco in all its forms. Click here to request your free review pack.

Prepare for American Diabetes Month in November
September 30 2015: Give your diabetes awareness campaigns a fresh look with our three updated Diabetes and… titles featuring new illustrations and design. Your free review pack also includes the bestselling Living Well with Diabetes: 8 Things You Can Do and two other engaging pamphlets that promote healthy eating. Click here to request your free review pack.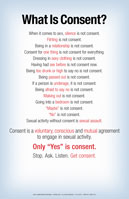 Clear Up Confusion About Consent with New Giveaway Poster
September 23, 2015: Reinforce your sexual assault prevention message with our bold new What Is Consent? Giveaway Poster. Simple graphics, gender neutral language and compelling statements combine to deliver the powerful message that only "Yes" is consent. Read more...


From Vaccinations to Gestational Diabetes, New Titles Address Key MCH Issues
September 16, 2015: Help pregnant women and new babies thrive with two new easy-to-read pamphlets that offer effective tips and trusted information on vital health topics. Read more...


New Chronic Disease Titles Cover Diabetes, COPD & Cancer
August 26, 2015: Help adults of all ages manage and prevent chronic disease with three new titles covering some of the most prevalent and challenging illnesses. Read more...

New Title Addresses Suicide's Effect on Loved Ones
August 19, 2015: Losing someone to suicide can evoke intense emotions. Our new mental wellness pamphlet, Coping with a Suicide: Support for Family and Friends, gives adults and teens the tools to cope by encouraging them to seek support, take care of themselves and understand the grieving process. Read more...


2 New Domestic Violence Pamphlets
August 12, 2015: Domestic violence continues to take a heavy toll, with the CDC reporting that on average 24 people per minute are victims of rape, physical violence or stalking by an intimate partner in the U.S. over the course of a year. Read more...
Keep Kids Safe with Bullying Prevention Titles
June 24 2015: A new school year means new opportunities to promote your anti-bullying message. Be ready by requesting our free Bullying Review Pack today. It contains six colorful pamphlets covering bullying, cyberbullying, Internet safety, social networking and more. Click here to request your free review pack.

Promote Healthy Eating with MyPlate Materials
June 10 2015: Our popular MyPlate materials resonate with people because they go beyond simply reciting government nutrition guidelines. Take our bestselling MyPlate: Do It Your Way! pamphlet. It's full of tips and food choices for those who prefer a particular cuisine, such as Mexican, vegetarian, Southern, Asian, meat-and-potatoes fare, and more. Click here to request your free review pack.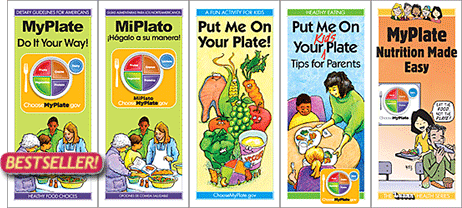 Free Review Pack Spotlights Secondhand Smoke Risks
June 3, 2015: This review pack contains six compelling, easy-to-read pamphlets covering all aspects of secondhand smoke. Our cost-effective, colorful materials are ideal for health fairs, tobacco-education events, expectant-mom classes, clinics and anywhere else your community outreach campaigns can make a difference. Click here to request your free review pack.

Promote Heart Health with Free Review Samples
May 26, 2015: To support your vital education and outreach efforts, we're pleased to offer you a free Healthy Heart Review Pack containing six engaging, easy-to-read Journeyworks pamphlets that provide crucial tips on key aspects of cardiovascular health. Click here to request your free review pack.

Are You Ready for HIV Testing Day?
May 12, 2015: This year's theme, "Take the Test, Take Control," is a message that Journeyworks pamphlets clearly and convincingly deliver. Our free HIV Testing Day Review Pack offers a great way to select the resources you need for your outreach efforts. Click here to request your free review pack.

Free Review Pack Promotes Nutrition & Physical Activity
April 28, 2015: With U.S. obesity rates approaching 35% for adults and 17% for children, there's never been a greater need for resources that can help people of all ages make healthy choices about eating and exercise. Our free Nutrition & Physical Activity Review Pack does just that. It contains six easy-to-read pamphlets offering simple, practical tips on healthy eating, weight control and exercise. Click here to request your free review pack.

World No Tobacco Day Coming May 31
April 23, 2015: Our free Review Pack makes it easy for you to prepare for World No Tobacco Day on May 31. Reinforce your anti-smoking message with six titles covering prevention, cessation, e-cigarettes and more. Many of our materials call out the manipulative tactics tobacco companies use to dupe people into using their products, a message that supports a key theme of World No Tobacco Day. Click here to request your free review pack.

Help Make Prom & Grad Season Safer
April 7, 2015: Support your outreach efforts with our free Prom & Grad Safety Review Pack, just in time for prom and graduation season in May and June. This handy pack contains six teen-friendly pamphlets that empower young people to make smart choices about alcohol and drug use. Click here to request your free review pack.

March 31, 2015: Get ready for Older Americans Month in May by requesting our complimentary Senior Health Review Pack featuring six timely pamphlets that support your outreach activities. Click here to request your free review pack.

Gear Up for Mental Health Month in May
March 24, 2015: Just in time for Mental Health Month in May, Journeyworks is offering a complimentary Mental Wellness Review Pack to support your outreach efforts. Our free review pack features six widely used titles covering key topics. Click here to request your free review pack.

May is National Teen Pregnancy Prevention Month
March 18, 2015: Teen Pregnancy Prevention Month is just around the corner! To help you plan now and ensure you have the materials you need for your campaigns, Journeyworks is offering a free Teen Pregnancy Prevention Review Pack. We'd like to send you these materials for your review and consideration in your outreach activities. Click here to request your free review pack.

Plan Now for Sexual Assault Month in April
March 10, 2015: The 2015 Sexual Assault Awareness Month campaign is focusing on campus sexual violence prevention. Everyone plays a role in creating safer campuses and to help you engage your entire community - especially students - we'd like to send you a complimentary Sexual Assault Awareness Review Pack. Click here to request your free review pack.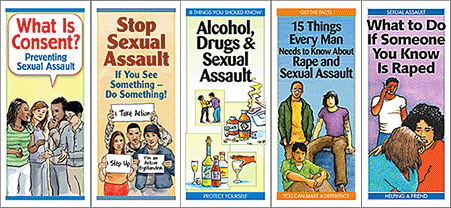 Free Review Pack to Support STI Awareness Campaigns
March 4, 2015: If your organization is participating in STI Awareness Month events this April or holding ongoing outreach activities focused on STI prevention and education, we'd like to send you a free review pack to help you engage your community. Click here to request your free review pack.